LOGIN TO INTERNET BANKING
NOTE: Your ACCESS CODE and PIN are CASE SENSITIVE.
Please enter the ACCESS CODE and PIN to login. For Added security you may use VIRTUAL KEYBOARD to enter details.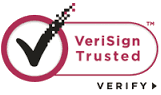 This site choose VeriSign SSL for secure e-commerce and confidential communications.

This site supports e-token generator for authentication.